Background
The Committee on Student Life was commissioned in the 1960s by the Board of Trustees of Wake Forest University.  It has been operative every year since it was founded.  Typically the committee meets twice a month during the academic year.
Responsibilities
The Committee on Student Life has a broad charge to consider all matters affecting undergraduate student life at Wake Forest University.  In addition, the committee is charged with the following specific responsibilities:
Conducting lounge reviews and deciding how to allocate student lounge space when it becomes available.
Assisting in the review process for appointing the student member of the Board of Trustees.
Serving as the appeals body for sanctions that are leveled against groups in the college.
Serving as the review body for Campus Life policy changes.
Assisting in the review process for new student organization charters.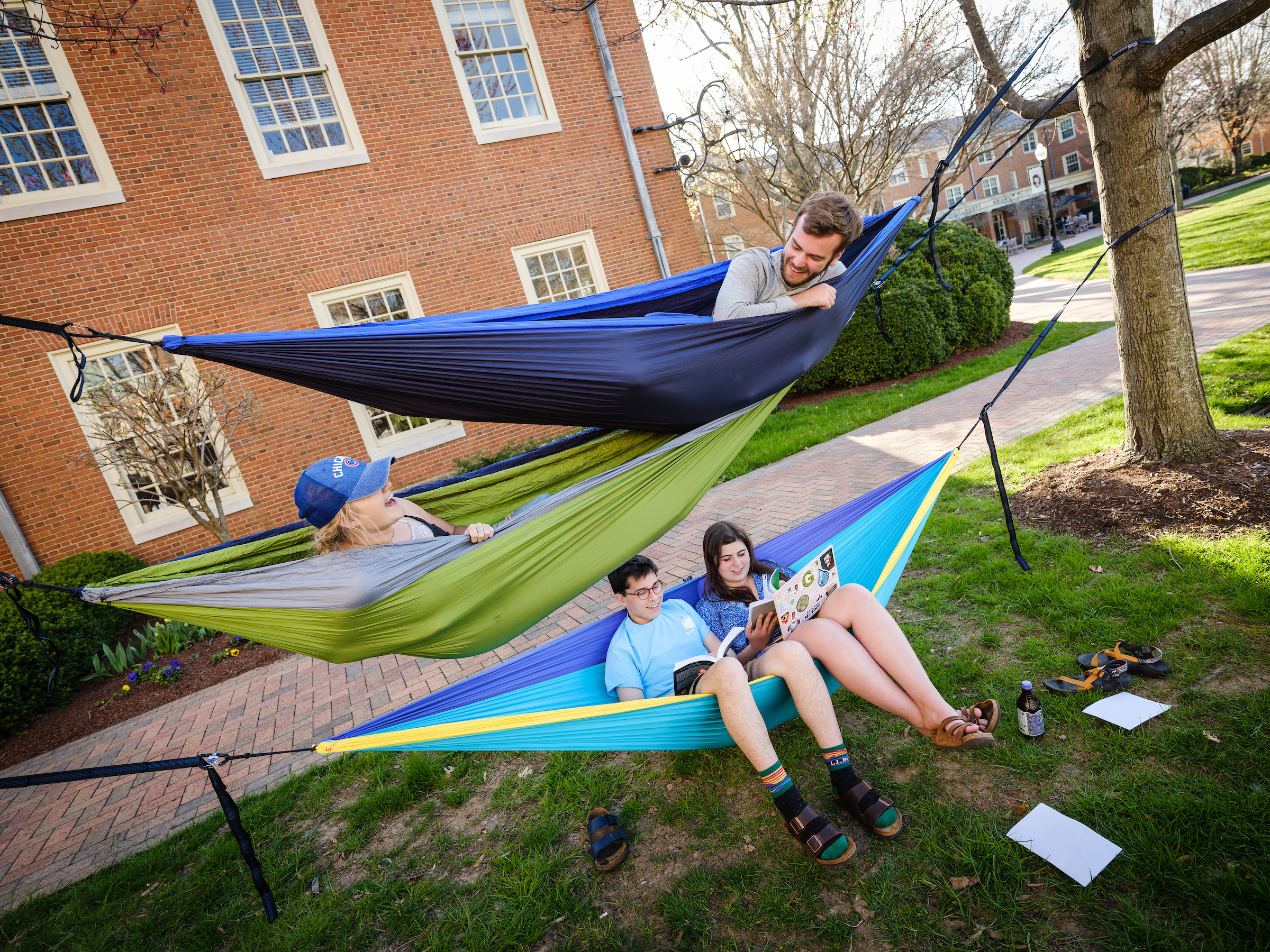 Lounge Allocation Process
*All lounges currently closed
If a lounge is available for allocation, the Student Life Committee will instruct The Offices of Student Engagement and Residence Life and Housing to inform all eligible student organizations of the Lounge Allocation Process. When utilized, the process is as follows:
Student organization completes a Lounge Allocation Application.
Student Life Committee will review all applications each organization will be assessed on past contributions to the academic, intellectual, cultural and social purposes of the Wake Forest University community, future contributions, and understanding and utilization of the Campus Life Strategic Directions.
Student Life Committee will inform all applicants of lounge allocation decision.
Successful organization(s) will work with the Office of Residence Life and Housing to develop plans for moving into the space, customizing the space, and understanding facilities obligations and usage.
All allocated lounge spaces and the assigned student organizations are subject to periodic inspection of the space(s) as well as the Triennial Review/Expectations for Excellence
processes.